Hirschen Gastro Pub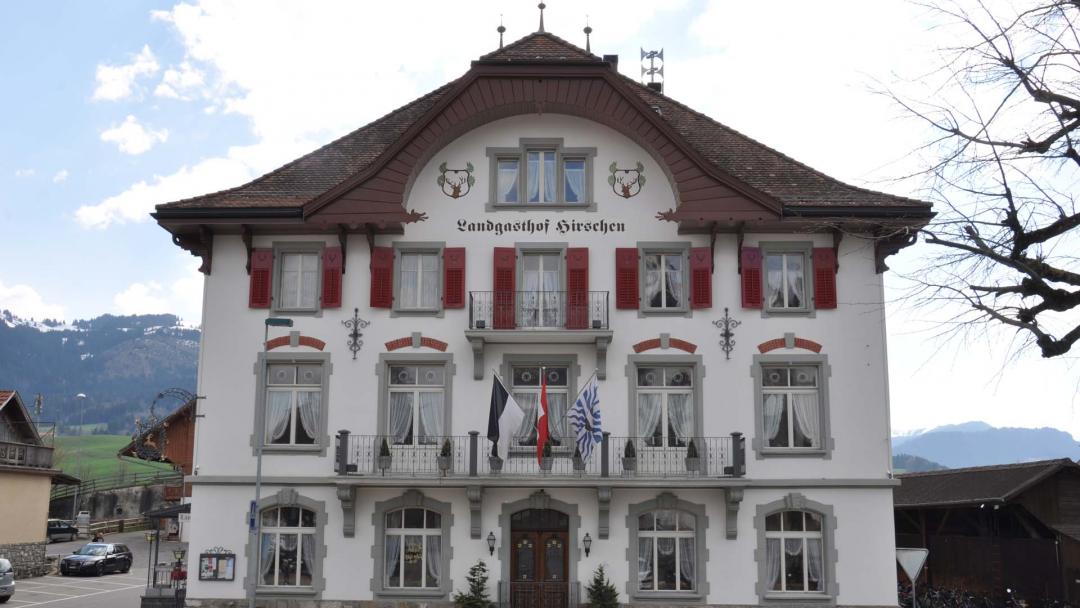 Description
Rooms: 17
Family-friendly inn with every confort. A nice restaurant.
-
---
Prices
Price per night/room (without breakfast)
Hirschen Gastro Pub
Dorfstrasse 2
1716 Plaffeien
+41 26 419 05 10
info@hirschen.pub
https://www.hirschengastropub.ch
---
Useful information
The prices do not include breakfast, for which a surcharge of CHF 10 per person is levied. Please register the evening before if you want this additional service.